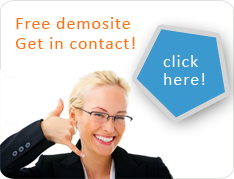 Behind the scenes
M-Pask is the latest CMS by Pixelwerk Marketing one of the leading software companies specialized in easy to manage but yet powerful content management systems.
During the past 5 years Pixelwerk Marketing brought several hundred websites online. The customers vary from 1 man startups up to multi national companies and hotel chains.
In Pixelwerk Marketing we take bride developing systems exact how our clients want them to be and not how our software engineers wants them to work.

Our mission is to give our clients the tools to make their everyday work when running a website as easy as possible. We want you to have time concentrating on your business and let our software do the everyday work for you.
"When a CMS is so ~easy~, that you need a manual to understand it, then its not easy at all!"
(Mirko Fischer CTO Pixelwerk Marketing )
Do you want to see how easy it can work for you? Then just take a look in our demo video gallery!