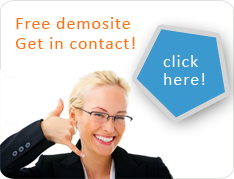 How easy does it work?
You want a powerful, but easy to use tool? With M-Pask we give you a tool to maintain your membership site as easy as writing an E-mail. A tool doing what you want exactly how you want it.
create a new gallery with 1 click and

broadcast this news automated to twitter or facebook

add new pictures with 1 click and automated post thumbs to the news of your website
upload free videoclips and with 1 click

broadcast them automated on youtube

and lots more...
Do you want to see how easy it can work for you? Then just take a look in our demo video gallery!