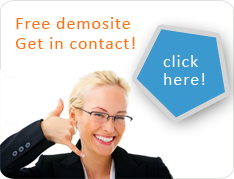 The Membersite Solution
You get a ready to run website, not just a script! Thats probably one of the most important features. We do not supply you just with a script!. We setup your whole website. No matter if you have your own design or if you need our design team. When our job is done you have a running website. All you need to do is fill it up with content.
Content Management:
The core of M-Pask is based on Pask, a industry standard CMS for 500+ Companies made by Pixelwerk.
You manage all your content from 1 interface. All parts look and work the same, no matter if you mange your stories, your pictures or your video clips.
Automation:
Once setup, M-Pask will assist you in your day to day work best as possible. Doing a lot of the work automated.

You setup a new gallery, then M-Pask generates the preview for your news system and also broadcasts the news on your twitter or facebook account.

You setup a new video gallery. Then M-Pask broadcasts automated your preview clips to YouTube if you want.
Design:
With M-Pask you can totally forget about templates that narrow your possibilities of design.
We go a different way! It starts with the design and all the technical stuff works behind it. So all you need is a design made for example in Photoshop and our programmers will integrate M-Pask.

Picture galleries can be made in HTML or in Flash with some rich graphic effects.

You have a HTML Page already? No problem too, we can integrate M-Pask in that too.

You have no design or page at all yet? No Problem, our design team can make a custom design for you.
Do you want to see how easy it can work for you? Then just take a look in our demo video gallery!